What is the greatest car chase scene of all time?
Dec 20, 2014 - youtube.com -

188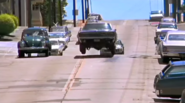 If the words 'film car chase' don't conjure up the name Bullitt, then you're missing out on one of cinema's arguably coolest high-speed pursuits. Often referred to now as a yardstick against which all other car chases are measured, David Yates transforms Detective Frank Bullitt's race around San Francisco into a realistic romp. Throwing Steve McQueen into the hot seat as he gears up his Mustang GT 390, the seven minutes whizz by like a drive-by tour of the iconic California city. Unlike modern cinematic chases there's a gritty reality aided by spinning hubcaps, the shrieks of burning tyres, and plenty of collateral damage that's in plain view. In some part, this genuine sense of the thrill is down to the flawless driving of noted stunt driver, Carey Loftlin, who stands in for McQueen during the riskier sections. What's the finest part of the entire affair is the self-assured nature of Bullitt. Throughout the whole chase he still oozes charm and sophisticated cool, that makes audiences firmly believe it really is him hurtling down those lofty San Franciscan hills.

Release Date: October 17th, 1968 | Director: Peter Yates | Domestic Box Office: $42 million

Sequence Length: 7:00 | Location: San Francisco

Featured Cars: Mustang GT 390, 1968 Dodge Charger | Noted Actors: Steve McQueen | Youtube Views: 207, 317
Dec 20, 2014 - youtube.com -

126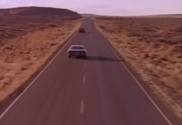 Dressed up as a '70s ode to counter-culture living, Richard C. Sarafian's driving flick was remade in 1997 but make no mistake, it's the original that dishes up the coolest driving sequences. In fact, this entire movie is one giant car chase prompted by former motorcycle driver Kowalski's bruised ego. After a wager at a truck stop, he embarks on a 24-hour cross-country jaunt that would be impossible for a regular joe. Kowalski isn't your typical petrolhead, however, and that's all down to a brilliant decision by director Sarafian. Since considered to be some of the finest stunt driving ever captured on film, the spectacular driving sequences were crafted and realised by legendary stunt driver Carey Loftin. Never has the vicarious thrill of watching a true artiste been so electrifying, as Loftin steers the Dodge Challenger brazenly through cityscapes, country roads, and into the path of the law. It's the one scene in particular that lends Sarafian's quest across the desert a huge edge - when the cops catch up to our antihero he'll stop at nothing to outrun them.

Release Date: March 13th, 1971 | Director: Richard C. Sarafian | Domestic Box Office: $12 million

Sequence Length: 4:50| Location: American Southwest

Featured Cars: Dodge Challenger, Dodge Charger, Jaguar E-Type | Noted Actors: Barry Newman | Youtube Views: 61, 036
Dec 20, 2014 - youtube.com -

97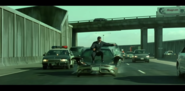 The sequel to one of the most successful sci-fi sleeper hits of all time had to take things up a notch. It wouldn't suffice for a highly-anticipated big budget blockbuster to scrimp on the action. And so, Warner Bros. upped the financing for the second trip to The Matrix. The scope of The Matrix Reloaded's most bonkers scene as Trinity and Morpheus rescue The Keymaker and plot their escape, was so ambitious the shoot had to be carried out at a decommissioned naval airbase. On a freeway designed by The Wachowskis themselves. The siblings' commitment to creating the exact environment to lens the utterly crazy car chase saw them carve out $40 million of the film's budget solely for the 17-minute sequence. There's so much action packed in, it's hard to process the insanity of effects, slick car skills, and impressive CGI amidst all the chaos. From Agents pummelling the cars, to an impromptu sword fight on a truck, the busyness of this chase is unrivalled anywhere else on this list.

Release Date: May 15th, 2003 | Director: The Wachowskis | Domestic Box Office: $281 million

Sequence Length: 17:00 | Location: Naval Air Station, Alameda, California

Featured Cars: Cadillac CTS, Cadillac Escalade EXT | Noted Actors: Carrie Anne Moss, Lawrence Fishburne, Neil and Adrian Rayment | Youtube Views: 976, 980
Dec 20, 2014 - youtube.com -

98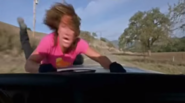 For some, Death Proof is considered one of Tarantino's less impressive efforts. One thing's for certain, it doesn't prescribe to his normal mode of filmmaking. A shift from his typical dialogue-driven storytelling, it peels back the preconceptions and stands as a truly thrilling car chase picture. It's also the only entry on this list to include not one, but two groups of women behind the wheel. Leading the pack for the second half, where the film's climactic final chase occurs is stuntwoman Zoe, who enjoys sprawling herself across the hood of speeding cars in a game called "Half Mast." At first it's a blast, until crazed psychopath Stuntman Mike leers into view, slamming the girls' Dodge Challenger to shake Zoe loose from the hood over and over. A real-life stuntwoman, Zoe's game-turned-nightmare is a dazzling display of dangerous bravura, that injects what could have been a run of the mill pursuit into a heart-pounding assault on the senses. When the girls finally get one up on the evil Mike, after all that, you can't half blame them.

Release Date: April 6th, 2007 | Director: Quentin Tarantino | Domestic Box Office: $25 million

Sequence Length: 12:00 | Location: Texas

Featured Cars: 1970 Dodge Challenger, 1969 Dodge Charger | Noted Actors: Kurt Russell, Zoe Bell, Rosario Dawson, Tracie Thorns | Youtube Views: 193, 523
Dec 20, 2014 - youtube.com -

115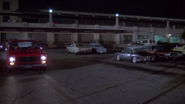 Walter Hill's raw driving approach in The Driver, placed Ryan O'Neal behind the wheel for a stream of chases all captured by the director's sharp kinetic style. One of the most influential driving movies to emerge from the '70s haul of car pics, it left its mark on cinema in Nicolas Winding Refn's 2011 homage Drive, and was directly sampled in the video game series, Driver. O' Neal's smooth criminal operates as a professional car thief who moonlights as a getaway driver. So it comes as no surprise that his livelihood offers him the upper hand when veering away from the threat of capture. In one of the film's standout scenes, The Driver whips out some of his street skills to track down a couple of plainclothes officers. The rush of the driving is heightened by the placement of cameras on the front and rear bumpers, offering audiences an immersive experience from such a vantage point. With the only audio accompaniment the sound of screeching tires and the tug of a gear change, it's a cool entry into the pantheon of movie car chases.

Release Date: July 10th, 1978 | Director: Walter Hill | Domestic Box Office: $2.2 million

Sequence Length: 12:38 | Location: Los Angeles

Featured Cars: 1976 Pontiac Trans Am, 1977 Chevrolet Sidestep | Noted Actors: Ryan O'Neal | Youtube Views: 45, 333
Dec 20, 2014 - youtube.com -

103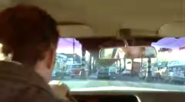 Before he tackled the supernatural realm of The Exorcist, William Friedkin commandeered this tale of cops vs. robbers through the streets of 70s New York City. Ushering leading man Gene Hackman into the public sphere via his depiction of grizzled cop Detective Jimmy "Popeye" Doyle, the story traces his battle to bring down a ring of heroin smugglers. His phenomenal performance went on to secure him the Oscar for Best Actor, and it's believed by many to be the result of the film's stand-out car chase scene. Behind the wheel of a Pontiac Le Mans, Doyle relentlessly pursues a killer who just happens to be in an elevated train hurtling around New York. What's easily become one of the most famous vehicular pursuits in cinema is perhaps so memorable because it in fact only includes one car. The downright dangerous lengths Doyle goes to in order to catch his man is testament to Friedkin's storytelling power; hinting at the cop's unyielding grit for justice.

Release Date: October 9th, 1971 | Director: William Friedkin | Domestic Box Office: $51 million

Sequence Length: 5:30 | Location: New York City

Featured Cars: Pontiac Le Mans | Noted Actors: Gene Hackman | Youtube Views: 76, 369
Dec 20, 2014 - youtube.com -

86
Legendary helmer John Frankenheimer's brilliant trio of car chases in his 1998 flick Ronin outshines his own sterling work from 1966 racing actioner, Grand Prix. Utilising a series of Formula One drivers to serve as stunt drivers for the scenes, their confident skills showcase the director's eye for an exciting pursuit. A handful of popular European muscle cars, such as the Audi S8, Mercedes Benz 6.9, and BMW M5 storm around the slim Parisian streets inflicting damage and strife wherever they turn. The fast-paced sequences journey up the French Riviera as the film's mercenaries pursue one another across a flood of beautiful landscapes. With a main core of characters who are seemingly unvexed by their own scrapes with death, the high point emerges as they roar in the wrong direction down a busy motorway. It's the sense of speed Frankenheimer imparts that's phenomenal here; these aren't the flashiest chases but they're the most impressive.

Release Date: September 25th, 1998 | Director: John Frankenheimer | Domestic Box Office: $41 million

Sequence Length: 7:45 | Location: Paris

Featured Cars: Audi S8, Mercedes Benz 6.9, BMW M5 | Noted Actors: Robert De Niro, Jean Reno, Natascha McElhone | Youtube Views: 767,558
Dec 20, 2014 - youtube.com -

100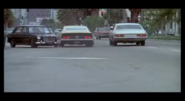 Cast away any thoughts of the sub-par Nicolas Cage remake and instead recall the brilliance of the 1974 original. An ambitious feature, director and star H B Halicki's high-octane romp possesses one of the most daring sequences committed to celluloid. In a bold and now unheard-of approach, the story culminates in one of the longest ever car chases clocking in at 35 minutes. Sharing the screen with a yellow Ford Mustang, Halicki travels far and wide to avoid capture by the authorities on his tail. The pursuit snakes across multiple cities in one long uninterrupted scene of total vehicular carnage that's as exciting to watch as it no doubt was to film. A total of 93 cars were decimated by the end of the shoot, one of which was the result of Halicki's own boisterous driving causing him to crash into a telegraph pole. Filming may have been halted for a time, but the momentum doesn't suffer, continually ploughing on into new urban areas with the occasional slow-down breather. It's a staggering accomplishment, purely in terms of stamina, that will go down as one of the biggest car scenes ever pulled off successfully.

Release Date: July 28th, 1974 | Director: H.B. Halicki | Domestic Box Office: $40 million

Sequence Length: 35:00 | Location: Long Beach, California

Featured Cars: Ford Mustang | Noted Actors: H.B. Halicki | Youtube Views: 161, 082
Dec 20, 2014 - youtube.com -

78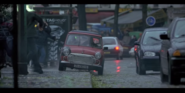 Doug Liman's first entry in the hugely-successful Bourne series warmed up audiences to amnesiac assassin Jason Bourne, whose mission is to uncover his true identity. Bouncing across Europe, desperate to evade capture, the close call comes in Paris when authorities have him cornered. While the two sequels boasted bigger budgets, Liman executed the series' most concise and thrilling chase sequence in the crowded Parisian streets. Bourne utters the words "Buckle up" to his companion Marie; Paul Oakenfold's Ready Steady Go amps up, and the classic red Mini Cooper charges through the narrow back alleys, public crossings and seemingly-impossible thoroughfares dotted across the historical capital. Indulging in the car's micro size, Bourne navigates it to great effect - fooling his pursuers whose boxier police vehicles are no match for the tiny Mini. Straying onto sidewalks and cutting corners through effective gear-shifting, he might not know who he is - but he's one helluva driver. Coming to an abrupt end when a police bicyclist is sent sprawling across the hood of a Peugeot 405, Bourne zooms off in his damaged Mini. Which was the only one of five used in the shoot to make it through.

Release Date: June 14th, 2002 | Director: Doug Liman | Domestic Box Office: $121 million

Sequence Length 3:30 | Location: Paris

Featured Cars: Mini Cooper, Peugeot 405 | Noted Actors: Matt Damon, Franke Potenke | Youtube Views: 277, 777
10
To Live and Die in L.A.
Dec 20, 2014 - youtube.com -

97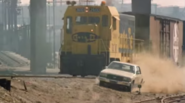 William Friedkin's stab at another car chase, this time in 1985 cop thriller To Live And Die In L.A., might not top the sheer breathlessness of The French Connection - but it's a close call. With car enthusiast William Petersen as a Secret Service Agent, the risky copper takes to the highway in a beat up Chevy Impala to track down his shifting target. With a director such as Friedkin, whose creative eye leant the chase a unique edge, there's a number of simple tricks at play that amp up this incredibly tense sequence. Popping in and out of tight clinches, the Impala takes a real hammering right up until the pivotal moment. Petersen's agent roars down a speeding highway in the wrong direction, darting in and out of traffic, for a heart-pounding viewing experience. This was achieved via a basic reversal technique in the editing suite, meaning that while none of the actors were in danger, the audience still watches through the prison bars of their fingers.

Release Date: November 1st, 1985 | Director: William Friedkin | Domestic Box Office: $17 million

Sequence Length: 5:00 | Location: Los Angeles

Featured Cars: Chevrolet Impala | Noted Actors: William Petersen | Youtube Views: 83, 039
GOAT Staff Score - Car Chase Scene
The candidates have been assigned a raw score across a range of criteria. The raw scores have been weighted to reflect the impact that each individual criterion has on the 'Final GOAT Score'. Only weighted scores are displayed in this table. -->TURN DEVICE SIDEWAYS TO VIEW ON MOBILE-->
| | Driving (30%) | Visual Style (25%) | Originality (20%) | Cars (15%) | Critical Reception (10%) | Raw Score | Final GOAT Score |
| --- | --- | --- | --- | --- | --- | --- | --- |
| Bullitt | 9 | 8 | 6 | 6 | 9 | 38 | 810 |
| Vanishing Point | 10 | 6 | 7 | 10 | 1 | 34 | 730 |
| Matrix Reloaded | 4 | 10 | 9 | 5 | 2 | 30 | 665 |
| Death Proof | 1 | 9 | 5 | 8 | 5 | 28 | 605 |
| The Driver | 2 | 7 | 4 | 9 | 8 | 30 | 590 |
| The French Connection | 7 | 5 | 10 | 3 | 10 | 35 | 580 |
| Ronin | 6 | 4 | 2 | 2 | 6 | 20 | 450 |
| Gone In Sixty Seconds | 8 | 1 | 8 | 7 | 3 | 27 | 420 |
| The Bourne Identity | 5 | 2 | 3 | 1 | 7 | 18 | 325 |
| To Live And Die In L.A. | 3 | 3 | 1 | 4 | 4 | 15 | 325 |
GOAT Verdict:
Sweeping up in the weightiest categories, it may come as no surprise that the Greatest Film Car Chase Of All Time is Steve McQueen's dash around San Francisco in Bullitt. David Yates' film as a whole is a captivating detective actioner, thronging with solid performances from all of the cast, but it's McQueen as the titular hero Frank Bullitt who steals the pic. The heroics and gutsy cool he displays throughout are never more winning than when he's behind the wheel. The moment in question is an awe-inspiring sequence, made all the more exhilarating by stunt driver Carey Loftlin's slamming driving skills. With a daredevil coursing through the veins of the city, any risque car tricks you've ever dreamed of doing suddenly seem possible. One of which is simply putting the pedal to the metal, as the rumble around SF's urban jungle picks up the pace and never lets go. Wheel trims fly, hubcaps pop off and the unmistakable sound of shredding rubber dominates the sensory landscape. Sure, there might be slicker, neater car chases nowadays, with far more ambition that's easily satisfied with CGI. But if you want a gritty, realistic, and utterly breathtaking chase, accept no substitute.