What is the greatest film credits sequence of all time?
Nov 08, 2014 - youtube.com -

37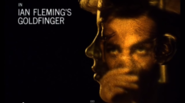 Long considered one of the finest title sequences ever created, Goldfinger's dynamic opening credits are the brainchild of Robert Brownjohn. The dynamic combination of a unique visual approach and a showstopping tune elevate the short introduction to Mr. Bond's 3rd adventure from mere necessity to cinematic masterpiece. Honing in on the key themes - action, mystery and romance - Brownjohn projects scenes from the movie onto the body of actress Margaret Nolan, as Shirley Bassey belts out the now-classic theme song. There are few entries on the list that achieve so much in such a limited time frame. Establishing the tone, setting the scene, entertaining the audience, Goldfinger pioneered a new wave of title design, a fact that has not gone unnoticed by scholars. In 2012, MOMA dedicated a focus installation entirely to the three minute segment which examined the ingenuity Brownjohn brought to the art of titles.

Release: 1964 | Director: Guy Hamilton | Credits Designer: Robert Brownjohn | Budget: $3 mm

Genre: Action | Style: Live-action | Soundtrack: Shirley Bassey "Goldfinger" | Sequence Length: 2:50
Nov 08, 2014 - vimeo.com -

40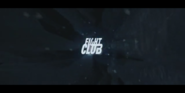 Bursting out of the gate to the briefest twang of a string instrument, Fight Club's opening titles are a perfect harbinger for what's to come. The first shot in the dizzying 110-second sequence commences at the narrator's fear centre, as the Digital Domain effects team proceed to showcase their then-state of the art techniques for mapping out the human brain. While the audience white-knuckle their way through the frenetic journey, slaloming around firing synapses and neurons, the block-rockin' beats of The Dust Brothers' drum n' bass accompaniment hammers home the impending sense of mayhem that's about to unfold. While you might not realise it at the time, the seed of identity, and what truly makes us individual, has already been planted by the time the camera retracts along the oily ridge of a Smith and Wesson.

Release: 1999 | Director: David Fincher | Credits Designer: Kevin Tod Haug, P. Scott Makela | Budget: $63 mm

Genre: Neo-Noir | Sequence Style: CGI | Soundtrack: The Dust Brothers "Stealing Fat" | Sequence Length: 1:48
Nov 08, 2014 - youtube.com -

32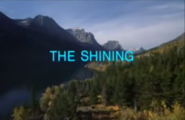 If there's one thing Stanley Kubrick will always be remembered for, it's his insistence on long, uninterrupted takes. From the very first moment of The Shining, his approach pays off instantly, with an elongated bird's eye view of a beautiful scenic vista. A snow-capped mountain range, a burst of evergreen trees, a shimmering body of water, a long winding road... and a yellow VW Bug snaking its way through the terrain. The automobile, the vehicle containing our soon-to-be-suffering family, is reduced to a dot in the frame, an obvious nod to the desolation and dread that awaits the Torrances at the Overlook Hotel. On that basis alone, it takes home the gold for greatest atmospheric title sequence. But twinned with Carlos and Elkind's drudging score, a reimagining of a 13th Century Gregorian chant, which plays on the terror of the isolated human experience you can't help but sense that there is evil afoot. Does The Shining possess the creepiest opening sequence? There's absolutely no
doubt about it.

Release: 1980 | Director: Stanley Kubrick | Credits Designer: Stanley Kubrick | Budget: $19 mm

Genre: Horror | Style: Live-action | Soundtrack: Wendy Carlos & Rachel Elkind "Dies Irae" | Sequence Length: 3:00
Nov 08, 2014 - youtube.com -

31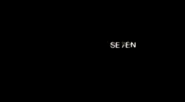 For the titles of David Fincher's serial killer thriller, designer Kyle Cooper's credits owe a debt to the opening credits from To Kill A Mockingbird. Borrowing the idea of detailing a killer's specific rituals, Cooper consulted Fincher and wound up using the exact props featured in the film to outline John Doe's methodical behaviours. The soundtrack, a remixed version of NIN's Closer, is a fitting accompaniment, turning the haphazard grainy shots of diaries and fingerprints into a staccato jam. Unnerving, frantic and edgy, it's a must see sequence that shone a light on the relevance and duty of a film's very first impression. If it weren't for this jarring, unsettling sequence, we'd never have seen the equally horrific titles they went on to influence in TV's anthology scarefest, American Horror Story.

Release: 1995 | Director: David Fincher | Credits Designer: Kyle Cooper | Budget: $33 mm

Genre: Thriller | Style: CGI | Soundtrack: Nine Inch Nails "Closer" | Sequence Length: 2:08
Nov 08, 2014 - youtube.com -

34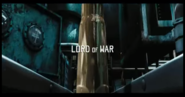 Nicolas Cage's gun-running actioner explores the world of global arms dealers. So for its rather fitting opening credits, we're offered a look into the origins of ammunition. In the clever self-contained segment, the camera hitches a ride on the back of a bullet from its moment of conception to its final expulsion from the barrel of a rifle. Proving that the obligatory 120 seconds dedicated to listing a film's cast and crew can double as an exposition-rich environment, the bullet we follow travels across the globe. From factory to shipping container to a gun-totin' gang, the first-person narrative - the person being the bullet -borrows a lot of its clout to its similarity to a video game shoot-em-up style. This impactful beginning is topped off with Buffalo Springfield's "For What It's Worth", an eerily cheerful ditty that establishes a sombre tone for the entire movie.

Release: 2005 | Director: Andrew Niccol | Credits Designer: Yann Blondel | Budget: $42 mm

Genre: Action | Style: CGI / Live-action| Soundtrack: Buffalo Springfield "For What It's Worth" | Sequence Length: 3:30
Nov 08, 2014 - youtube.com -

30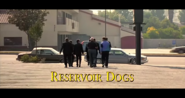 For his debut feature, Quentin Tarantino made an effortlessly cool impression. The story of a botched heist converted cinemagoers to his unique style that emanates from three simple elements; dialogue, music and plot. In the twenty-five years since he surfaced as a cinematic trendsetter, his skill for matching soundtrack to scene has gone unrivalled. So, it's no surprise that for his first outing he keenly displayed a knack for setting the tone for his entire career. The bare bones sequence begins after the opening scene, as the leading cast exit a cafe in slo-mo to the tune of George Baker's Little Green Bag. A shockingly simple idea, it has since gone on to influence countless filmmakers as a way to establish the dynamics of a central group of characters. Often mimicked, but never bettered, Tarantino's first credits sequence is one of the suavest ever committed to celluloid.

Release: 1991 | Director: Quentin Tarantino | Credits Designer: Quentin Tarantino | Budget: $1.2 mm

Genre: Crime Action | Style: Live-action | Soundtrack: Selection "Little Green Bag" | Sequence Length: 2:00
7
It's A Mad, Mad, Mad, Mad World
Nov 08, 2014 - youtube.com -

30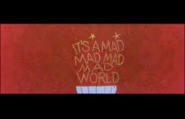 One of Saul Bass's longest-ever sequences, clocking in at just over four minutes, his titles for It's A Mad Mad Mad World reflect the frenzy of the film perfectly. The child-like drawing of a globe serves as the centrepiece for a whole host of visual gags, which all burst forth amidst a flurry of bold typeface credits. Taking a lighthearted approach, Bass emulates the film's subject matter in tone only. A bright colour scheme matches Ernest Gold's frivolous musical theme, the two elements riffing off each other to form a cohesive short that stands up as a solitary piece of animation. The cluttered, haphazard pace hones in on what it is that indeed makes this a "mad, mad, mad, mad" world, taking the title and implementing an almost-literal take on what that might mean.

Release: 1963 | Director: Stanley Kramer | Credits Designer: Saul Bass | Budget: $9.4 mm

Genre: Comedy | Style: Cut-out animation | Soundtrack: Ernest Gold "overture" | Sequence Length: 4:13
8
The Magnificent Ambersons
Nov 08, 2014 - youtube.com -

33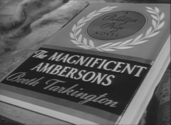 Orson Welles' melodrama set a precedent for the iconic filmmaker, whose latter works marked him as a suspenseful auteur with an eye for the sinister. What marks the closing credits of his sophomore effort as unique, is Welles' attempt to connect the audience with the people who made his vision possible via spoken credits which had only been incorporated once previously. As the final shot fades, his baritone voice recites the names of his cast and crew; for each credit a shot of their face or the technical equipment used flashes onscreen. The last mention is of course for Welles himself, which is uttered with a pride that we seldom hear filmmakers proffer. It's a technique that the director received a lot of flack for subsequently, but served as the ultimate homage to his radio beginnings.

Release: 1942 | Director: Orson Welles | Credits Designer: Orson Welles | Budget: $1.1 mm

Genre: Melodrama | Style: Live-Action | Soundtrack: Bernard Hermann "End Title" | Sequence Length 1:25
Nov 08, 2014 - youtube.com -

35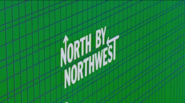 Legendary graphic designer Saul Bass had already established himself as the go-to man for punchy credits sequences by the time Hitchcock enlisted him to create the opening for North By Northwest. From the first shot, his minimalist style is unmistakable, and twinned with an urging score by Bernard Hermann it became a trendsetter in the industry. It opens as a series of lines shoot across the screen in Bass' signature cut-out animation method, before they merge together to form a skyscraper. Names and titles appear in a block typeface; their erratic movements across the screen one of the first times kinetic typography had been used so extensively in a credits sequence. The cumulative effect of Bass's visual choices and Hermann's brash theme, clue the audience into the many crossroads Cary Grant's unsuspecting Roger Thornhill will have to face.

Release: 1959 | Director: Alferd Hitchcock| Credits Designer: Saul Bass | Budget: $4.3 mm

Genre: Thriller | Style: Cut-out animation | Soundtrack: Bernard Hermann "Main Title" | Sequence Length: 2:15
Nov 08, 2014 - youtube.com -

34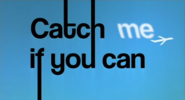 A clear homage to the graphic designers of the 50s and 60s, the trendy titles for Steven Spielberg's adaptation by Kuntzel & Deygas were heavily influenced by Saul Bass's earlier credit sequences. Keeping in the jaunty spirit of the film itself, the brilliant segment hops and jumps from one scene to the next in a mini-narrative all of its own. The cut-out figure of the central character, Leonardo DiCaprio's charming swindler, leaps from one environment to another while being pursued by a lofty law enforcer. As he makes his way through the colourful universe, a number of professionals come to his aide. Sleek lines, bold colour palettes and smooth typefaces shoot in and out of every shot with a grace and ease that's made all the more cool by John Williams' jazzy 60s-influenced score.

Release: 2002 | Director: Steven Spielberg | Credits Designer: Kuntzel & Deygas | Budget: $52 mm

Genre: Drama | Style: Cut-out animation | Soundtrack: John Williams "Catch Me If You Can" | Sequence Length: 2:30
11
The Charge of the Light Brigade
Nov 08, 2014 - youtube.com -

33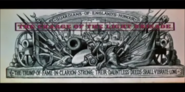 This British Crimean War movie fuses a handful of animated sequences into its liveaction story, the first of which is brought spectacularly to life by Richard Williams depiction of the noted countries involved in the conflict. Like most of the entries on this list, Williams successfully sets the tone and imports a great deal of background information into the short opening credits segment. Each nation is represented via an animal counterpart; a gorilla, a turkey, and a sleeping lion interact across a simple line drawing of the world. Of course, its impact would be nothing without the imposing main title from composer John Addison, a lurching string accompaniment offering every creature a voice. Together with the "Victorian Punch" style of animation - its influence stemming from the cartoons of that era - it's a truly haunting beginning.

Release: 1968 | Director: Tony Richards | Credits Designer: Richard Williams | Budget: $6.5 mm

Genre: Action | Style: Animation | Soundtrack: John Addison "Main Title" | Sequence Length: 2:50
Nov 08, 2014 - youtube.com -

32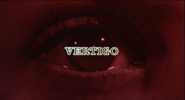 Saul Bass's sparse handiwork shines through on another Hitchcockian caper. From the spinning titles that emerge from a close-up of Kim Novak's face, to the blossoming melodrama of Bernard Hermann's score, its unnerving tone sets the scene for the suspenseful feature. One of the first examples of computer art wizardry, John Witney's spirographic images flow in psychedelic swirls, drawing us into a puzzling sequence that perfectly captures the director's chosen mode of delivery: suspense. Since its release the piece has been critically lauded for its own brilliance outside of Hitchcock's glorious classic, even being deemed by some to have raised the bar for graphic design. In this modern age of CGI-reliance, revisiting one of the finest examples of an arguably forgotten art form makes one long for the days when credits were just as integral as the movie itself.

Release: 1958 | Director: Alfred Hitchcock | Credits Designer: Saul Bass | Budget: $2.4 mm

Genre: Thriller | Style: CGI, Live-action | Soundtrack: Bernard Hermann "Prelude" | Sequence Length: 3:20
GOAT Staff Score - Film Credits Sequence
The candidates have been assigned a raw score across a range of criteria. The raw scores have been weighted to reflect the impact that each individual criterion has on the 'Final GOAT Score'. -->TURN DEVICE SIDEWAYS TO VIEW ON MOBILE-->
| | Originality (25%) | Visual Style (20%) | Soundtrack (20%) | Atmosphere (15%) | Critical Reception (10%) | Influence (10%) | Raw Score | Final GOAT Score |
| --- | --- | --- | --- | --- | --- | --- | --- | --- |
| Goldfinger | 12 | 12 | 11 | 9 | 12 | 11 | 67 | 1125 |
| Fight Club | 8 | 11 | 10 | 10 | 6 | 7 | 52 | 900 |
| The Shining | 3 | 9 | 12 | 12 | 4 | 4 | 44 | 755 |
| Seven | 5 | 8 | 8 | 11 | 9 | 5 | 46 | 750 |
| Lord of War | 9 | 10 | 6 | 6 | 3 | 2 | 36 | 685 |
| Reservoir Dogs | 4 | 3 | 9 | 7 | 7 | 12 | 42 | 635 |
| Mad, Mad World | 11 | 4 | 3 | 1 | 8 | 10 | 37 | 610 |
| The Magnif. Amber. | 10 | 6 | 5 | 5 | 2 | 1 | 29 | 575 |
| North by Northwest | 2 | 5 | 7 | 2 | 11 | 9 | 36 | 520 |
| Catch Me If You Can | 1 | 7 | 4 | 8 | 5 | 3 | 28 | 445 |
| Charge of the Light | 7 | 2 | 2 | 4 | 1 | 8 | 24 | 405 |
| Vertigo | 6 | 1 | 1 | 3 | 10 | 6 | 27 | 395 |
GOAT Verdict:
Sweeping top marks in the heaviest weighted categories, without a shadow of a doubt, Goldfinger takes home the title of Greatest Movie Credit Sequence Of All Time. There's simply no greater appreciation for the fading art of title design; the sequence embraces every aspect of the Bond brand into a fully-rounded piece of cinema by itself. Richard Brownjohn's painstaking preparations, including an entire separate film shoot to capture the exquisitely-lit Margaret Nolan, are nothing short of breathtaking. Factor in Shirley Bassey's titular theme, a brassy, punchy number that shines a light on every single moment Brownjohn borrows from the film, and it leaves no room for even its closest competitors. In an age where the reliance on CGI is ever-increasing, Goldfinger's titles stand as a reminder that technology doesn't always create the greatest impact. After all, how many movie title sequences have been granted their own installation at one of the world's most revered art establishments?