What is the greatest transhumanism technology of all time?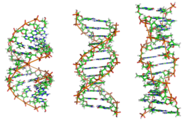 One of the most persistent fixations from body horror films is the concept of a human-animal hybrid, or a subject so horribly mutated that they no longer retain their identity. Gene splicing, the colloquial term for genetic engineering, involves manipulating DNA or RNA to achieve desirable effects. Most applications of this technology have been based in the modification of crops for better durability and resistance to disease, but gene splicing has also been used to help people with diabetes and blood-clotting complications. With gene splicing, humanity has the ability to someday filter out the genes responsible for a range of diseases and undesirable traits, including cosmetic deformities. Gene splicing may also pave the way to crops and animals that are immune to various environmental conditions and pathogens, creating a more sustainable and durable ecological landscape.

Year Introduced: 1972 | Area of Advancement: Medicine, Social | Primary Benefit: gene therapy for select illnesses and vaccines, genetically-modified crops with better protection from pathogens and environmental changes

Potential Future Use: the creation of humans with specially-selected traits, manipulation of parental DNA to produce new mutations | Ethical Questions: eugenics programs, manipulation of naturally-given genes, radical rewriting of evolutionary principles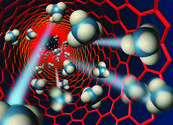 Many steps toward an evolved form of humanity are immediately visible, especially regarding new bodies and tech-enabled cityscapes. One of the most important steps toward this future, however, is hidden from the naked eye. In fact, one nanometer – a measurement often used in this field – is just half the size of a DNA's double-helix structure. Nanotechnology runs the gamut of nanoparticles, ranging from incredibly strong metallic alloys and tubes to nanobots capable of hunting down and destroying individual cells within the body, including cancerous growths. Nanotechology is promising because its applications are nearly limitless, and in due time, we may see impossibly complex structures built from nanomaterials, self-repairing or self-replicating machines, and nanobots capable of delivering medicine and maintaining your body like an invisible army.

Year Introduced: 2000s (industrial-grade nanomaterials) | Area of Advancement: Medicine, Engineering, Industrial | Primary Benefit: stain-resistant fibers and ultra-durable alloys, nanocatalysts for coal and gas operations

Potential Future Use: delivery of drugs throughout the bloodstream, repair of individual damaged cells, light-warping invisibility devices | Ethical Questions: weaponized usage, rampant self-replication

Many people may have heard nothing about this project, let alone its first word. The drosophila connectome is an attempt to map the entirety of a fruit fly's brain, turning a living organism's identity and personality into a program stored on a hard drive. After reading that, the lowly fruit fly doesn't sound so lowly at all. The project has the potential to completely redefine how we think about a person's mind and thoughts, if the technique can someday be adapted for humans (with respect to the inherent complication of the human mind). If human minds can be mapped and replicated, the ability to upload a consciousness and store it on digital media will be a few small steps away. Because of the enormous scope of the project and its implications, there is almost no way to make predictions about the effectiveness or long-term functions of the technology. Regardless, the measly fruit fly may soon be waking waves in the science world.

Year Introduced: In progress | Area of Advancement: Medicine | Primary Benefit: limited aside from increasing knowledge about brain structure and neural pathways

Potential Future Use: the complete upload of a human consciousness into a virtual space | Ethical Questions: diminishing need for a physical body, dissection of a human mind into components and chemicals, loss of the mystique of personality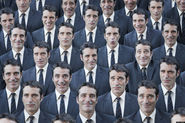 Despite popular culture's vision of a society populated by identical, mindless clones, the first steps into this revolutionary process have been far more benign. The complete replication of a subject's DNA and mind is, in fact, one of the largest challenges for modern science. In the 1980s, the sheep "Dolly" was successfully cloned, prompting widespread controversy about the nature of cloning and its possible expansion. Today, the most common application of cloning mimic gene splicing, with a specific focus on replicating things such as growth hormones and insulin for appropriate patients. Of course, the future uses of cloning promise far more dramatic and controversial results, including the development of stem cells and human subjects. Cloning could help to repopulate endangered animal populations, multiply the amount of animal tissue available for consumption, and even resurrect extinct species, under the proper circumstances.

Year Introduced: 1984 (first mammal) | Area of Advancement: Medicine, Social | Primary Benefit: production of growth hormones, insulin, and (in the near future) stem cells

Potential Future Use: new strains of meat created through cloning tissue, resurrection of extinct species, creation of duplicate bodies for a single host | Ethical Questions: theological arguments over the soul and body, control over nature or the blueprints of an individual being

We may be years off from a functional, self-aware artificial intelligence construct, but that doesn't mean that the framework isn't already in place. When speaking about artificial intelligence, there are often two distinct categories: strong, or self-aware AI, and weak, or dependent AI. Weak AI's best example in popular culture is Siri, which currently resides on the iPhone, though many other variations exist in everyday life, powering search engine analytics or the temperature controls on home appliances. These "weak AI" constructs rely on specific information to make judgments about your preferences or next course of action, and are a precursor – even if an incredibly early one – to the strong AI that holds promises of a technological singularity. Artificial intelligence may currently seem like a distant pipe dream, but once it becomes reality, it may find its way into everything from medical analysis programs to human neural integration.

Year Introduced: 1990s | Area of Advancement: Medicine, Social, Engineering, Industrial | Primary Benefit: user assistance via commercial devices (such as Siri or Google Now), simplification of queries and online searches

Potential Future Use: strong AI capable of self-regulation and advancement, technological singularity that paves the way for incredibly advanced technology and a changed society | Ethical Questions: takeover of society by rogue AI, inability to govern fully sentient and advanced programs, blurred boundaries between organic and inorganic beings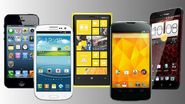 This innovation is something that most modern consumers keep in their pockets on a daily basis. These palm-sized wonders may seem like a commonplace item to us, but just a few years ago, the concept and processing power of these devices would have seemed outlandish. Thousands of plugins, apps, and customized settings have turned smartphones into a necessary tool for the modern era, going far beyond the basic communication of previous mobile phones and landlines. Smartphones have the potential to give us incredible connectivity with the world around us, possibly streaming data in real-time to our brains, bodies, or eyes through the use of up-and-coming techniques. Devices such as Google Glass offer hope for a future where information and technology are inherently considered part of the "human experience."

Year Introduced: 1994 | Area of Advancement: Social | Primary Benefit: better communication abilities, integration of impressive computing power into a small device, readily available information and real-time data

Potential Future Use: implementation of current phone features into a user's body, direct transmissions of information to the brain, handheld artificial-intelligence constructs | Ethical Questions: increasing pervasiveness of technology in everyday life or the body, loss of privacy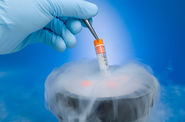 Anybody who has ever thrown a bag of frozen vegetables into the freezer has probably dwelled upon the more ambitious applications of the process. To those who are involved in cryonics – also known as cryogenic preservation, cryogenics, or cryopreservation, depending upon the technology's application – there is a world of possibility behind low temperatures and metallic cylinders. Cryogenic preservation is a process of controlled freezing that has far-reaching origins, but tremendous potential for the future. Currently the procedure is used for the long-term storage of sperm, eggs, seeds, and limited types of specimens, but companies such as Alcor offer privatized preservation programs that hope to reawaken patients when the world has drastically changed, or has developed treatments for crippling illnesses. As the technology develops, it may provide a viable method for interstellar expeditions (by keeping astronauts in suspended animation) or give terminally ill patients more time while researchers develop cures.

Year Introduced: 1957 | Area of Advancement: Medicine, Engineering | Primary Benefit: sperm and egg storage, preservation of Earth's seeds in enormous underground vault systems

Potential Future Use: cryogenic sleep for distant space travel, preservation of ill or voluntary patients who wish to be woken in the future | Ethical Questions: indefinite lifespan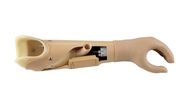 Artificial internal organs may be a possible route to immortality, but one of the most helpful advancements in modern society – not only for future humans – has the ability to rebuild lives and heal damaged bodies by restoring limb functionality. Prosthetic devices have existed since antiquity, including an iron hand given to a wounded Roman general, but their transition to a bioelectric system is a relatively recent endeavor. Myoelectric prosthetic devices rely on the input of nerves, muscle contractions, and internal power systems to provide users with an intuitive, dexterous platform. These durable and sophisticated devices are close to replicating organic limbs, outfitting newer models with skin covering and lifelike fingers. Eventually, this technology will be adapted into things such as powerful exoskeletons for soldiers or laborers, increasing strength output and speed for the wearer.

Year Introduced: 1960s | Area of Advancement: Medicine | Primary Benefit: provides strong and responsive prosthetics to those who suffered amputations or were born without specific limbs

Potential Future Use: prosthetics which are significantly stronger and more durable than organic limbs, military applications in powered exo-suits | Ethical Questions: theoretical advantages in athletic competitions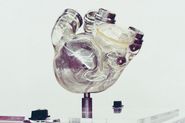 In the eyes of the first science-fiction novelists, space and contact with extraterrestrial beings was well within the realm of possibility. The design and impermanent aspect of a human body, however, was almost unthinkable. To many of these visionaries, the concept of a mechanical or electrical heart – with an undetermined lifespan, no less – would have rewritten what it meant to be human on a fundamental level. The artificial heart has become a symbol of modern medical advancement and resistance to the will of natural design, relying on internal power sources and durable pump mechanisms to replace a failing heart. In its current form, the artificial heart cannot create immortality because other organs (such as the brain) can still decay and fail. In future applications, though, a range of artificial devices may be available to prolong life indefinitely, whirring until the moment the user decides to flip their own switch.

Year Introduced: 1952 | Area of Advancement: Medicine | Primary Benefit: replacement of failing organic hearts, life extension

Potential Future Use: highly developed models (of both hearts and other organs) capable of keeping a person alive for centuries, or theoretically longer | Ethical Questions: questions of immortality, predetermined lifespans, conversion to artificial bodies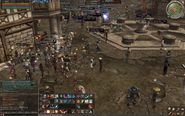 As strange as it may seem, some of the most innovative steps in humanity's future may not come from government facilities and underground laboratories, but from programmers with an affinity for fantasy and quest givers. Massively-multiplayer online role-playing games, more commonly known as MMORPGs, have become a cultural icon as well as a rallying point for hordes of gamers eager to level up and outfit their avatars in virtual chainmail. Various novels and films have toyed with the idea of a constructed digital world, but MMORPGs are a tangible step toward this concept. MMORPGs reflect a vision of a world without physical boundaries, where virtual reality and avatars modeled on an uploaded human consciousness are able to interact and coexist. In addition, they present a model of a world where viewing another person's information, belongings, and status is as simple as clicking on them. In the future, workplace promotions may be handled by a new system – experience points.

Year Introduced: 1991| Area of Advancement: Social | Primary Benefit: widespread player base for enjoyment and international contact

Potential Future Use: entirely virtual worlds consisting of avatars and lifelike surroundings, societies based on detached versions of the consciousness suspended in animation | Ethical Questions: transitioning from the physical world to a virtual space, the implications of avatars versus real bodies, breakdown of social interaction or physical bonding
GOAT Staff Score - Transhumanism Technologies
The candidates have been assigned a raw score across a range of criteria. The raw scores have been weighted to reflect the impact that each individual criterion has on the 'Final GOAT Score'. -->TURN DEVICE SIDEWAYS TO VIEW ON MOBILE-->
| | Innovation Factor (30 %) | Benefits of Human Application (25%) | Future Potential (25%) | Contemporary Relevance (10%) | Return on Investment (10%) | Raw Score | Final GOAT Score |
| --- | --- | --- | --- | --- | --- | --- | --- |
| Gene Splicing | 6 | 10 | 6 | 4 | 6 | 32 | 680 |
| Nanotechnology | 10 | 4 | 8 | 5 | 2 | 29 | 670 |
| Drosophila Connectome | 9 | 5 | 9 | 1 | 4 | 29 | 670 |
| Cloning | 7 | 9 | 5 | 3 | 5 | 28 | 640 |
| Weak AI | 8 | 2 | 10 | 6 | 1 | 27 | 610 |
| Smartphones | 4 | 3 | 7 | 10 | 8 | 32 | 550 |
| Cryogenic Preservation | 5 | 8 | 4 | 2 | 3 | 22 | 500 |
| Myoelectric Limbs | 2 | 7 | 2 | 9 | 7 | 27 | 445 |
| Artificial Heart | 3 | 6 | 1 | 8 | 9 | 27 | 435 |
| MMORPGs | 1 | 1 | 3 | 7 | 10 | 22 | 300 |
GOAT Verdict:
Gene splicing is among the most controversial and groundbreaking processes developed by modern science, and there's no dispute that it has the potential to shape our world like no other technology before it. Future humans will be molded to reach new heights through the addition of high-tech implants and modifications, but at their core, the DNA must be altered. Removing a predisposition for disease or strengthening a current trait with better genetic sequencing has always been a fantasy of those involved in genetic research, but for the first time in history, it's becoming possible. No matter how many technologies enhance a human being, only a select few have the honor of creating a better human body without discarding the organic form entirely. Gene splicing will create a more bountiful world in the agricultural sphere, a more profitable world for livestock holders and consumers, and a stronger and more adaptable human being in general. The future still holds a great number of promises for the upper tiers of genetic engineering and research, but one thing is certain: in the quest to make a more advanced human, the answer is in the helix.