What is the greatest survival food of all time?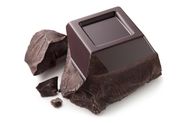 Many people may consider chocolate to be restricted to dessert, but some of the best indulgence items can also make viable choices for survival foods. Dark chocolate, boasting more cacao than its milk version, has come into the spotlight for its antioxidant content and ability to boost serotonin. Maintaining good spirits is a priority in a survival situation, and many dark chocolate enthusiasts have discovered the treat's aid – and embraced it – in calm times, as well. Dark chocolate, in general, contains less refined sugar than most other chocolate forms, and its higher fat content helps provide more satiety. The small sizes of dark chocolate bars, as well as their higher melting point when compared to milk chocolate, make them ideal for both home storage as well as placement in hiking bags. Whether added to a campfire-produced batch of turnover cakes, or simply eaten out of the package, dark chocolate is a potent and valuable addition to any survival diner's menu.

Preservation Length (W/ proper handling): 2 years | Survival Benefits: Easy storage and transportation, healthy blend of fats and carbohydrates, powerful antioxidants

Use in Survival Recipes: Most commonly used in its melted form, if being used in cooking endeavors. Melted dark chocolate can be used as a complement to desserts, or added to batters to spruce up baked goods.| Drawbacks: will melt if not properly attended to, difficult (and not feasible) to find or transport in bulk | Calories per Ounce: 170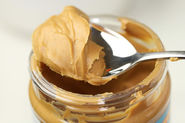 As one of the most beloved ingredients for sandwiches and dessert recipes, peanut butter is a natural choice as a survival food. People regularly consume peanut butter because of its taste, which is derived from a high amount of fat within the peanuts and roasting oils. Peanut butter has a tremendously long lifespan if sealed, and its prevalence in supermarkets makes it a top pick for home pantries. A single jar of peanut butter contains several thousand calories, and can sustain a fully-grown male for two or three days. In addition, the texture of the peanut butter makes it superior to carrying basic peanuts, since there's less room dedicated to air or the non-caloric components of peanuts, including some of their fibrous material. Peanut butter, at its core, is a simple way to increase caloric intake and acquire essential fats, while also sprucing up any recipes you might concoct while on the trail.

Preservation Length (W/ proper handling): 2 years | Survival Benefits: tremendous amount of fat and some protein content, stores well, calorically dense

Use in Survival Recipes: Most frequently used in baked goods such as breads or cakes, which can be made in Dutch ovens (or similar), but also capable of being incorporated into a peanut sauce for chicken or pasta. | Drawbacks: must be kept in a sealable container with a proper lid, high rate of allergies to peanuts | Calories per Ounce: 167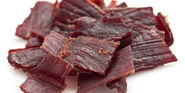 While most survival foods can be enhanced by removing water, this is especially true of beef and other forms of meat. Water can aid bacterial growth, and in the case of meat – whether cooked or uncooked – there is a high risk of contamination. Even in sterile conditions, which are difficult to maintain in a survival situation, raw or cooked meat will quickly degrade. Beef jerky, which has far less water but retains beef's original levels of protein and fat, is able to deliver its nutrition in a smaller and more shelf stable package. Beef jerky can be produced at home or purchased commercially, and although some may reject the latter variety due to its added sugars, salts, and spices, these brands can be a better choice for survival pantries. The addition of carbohydrates and flavorings can keep the jerky from becoming monotonous if consumed regularly, and its tough (that is, chew-necessary) texture will provide a physical and mental stimulant to reduce hunger.

Preservation Length (W/ proper handling): 1 year | Survival Benefits: minimal storage requirements, satisfying due to its dense texture and fibrous attributes, packed with protein

Use in Survival Recipes: Can be poached or simmered to regain some of its natural moisture. Reconstituted beef jerky can serve as a replacement for absent sources of lean protein. | Drawbacks: limited uses, lack of fat means less calories | Calories per Ounce: 116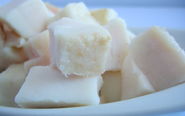 Some other products can boast about their high fat content, but lard is the reigning champion of the lot. Produced from melted pig fat, this substance has an edge over oils because of its solid state at room temperature, and its ability to be worked into dough as a shortening. Lard can be produced easily at home with cuts of pork, and can be stored for a significant length of time if properly sealed and kept in an appropriate environment. In addition, lard can be used in place of butter or oil when cooking in pans, lending an extraordinary amount of fat and calories with just a tablespoon of the whitish paste. Although it may be challenging to bring lard on the trail, and you may have reservations about eating lard in its unheated state, rendered pork fat is one of the most efficient and satisfying ways to flavor your bread, meats, or dessert items in a survival situation.

Preservation Length (W/ proper handling): 1 year | Survival Benefits: high amount of calories, shelf-stable and solid source of fat, use in baking and general cooking applications

Use in Survival Recipes: Amazing when used in baked goods or when frying with a pan, acting as a replacement for butter and providing more calories. Can be used to produce flakier dough, fattier eggs or similar cooked protein sources; any dish that require ingredients with a higher smoke point than butter. | Drawbacks: requires a container, can be difficult to handle due to its solid form, unappealing without being cooked | Calories per Ounce: 254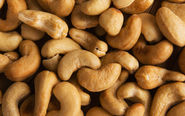 Like many other nuts, cashews are an amazing choice for survival food because of their fat content. With 9 calories per gram, fat is ostensibly the most appropriate factor in food choices. While there are other considerations, such as protein for muscle health and maintenance, and carbohydrates for rapid energy release, fat is an essential element because of its role in brain health and hormone regulation. Cashews and their high level of magnesium are particularly helpful for maintaining proper health while in a survival situation, since magnesium is typically associated with a reduction in diabetes, an increase in the body's tissue production and repair functionalities, and the maintenance of the nervous system. While many other survival foods may be laden with calories, they often lack crucial minerals. These deficiencies, if left untreated, can have damaging long-term effects, and are far from conducive for survival. With high calories, excellent fat levels, and an impressive nutritional profile, cashews are a survival godsend.

Preservation Length (W/ proper handling): 2 years | Survival Benefits: portable and packed with fat, protein, and some carbohydrates, excellent magnesium levels

Use in Survival Recipes: Sometimes used as a garnish when chopped or crushed, but also handy for accentuating chicken or beef dishes. It can serve as a replacement for peanuts, in some cases. | Drawbacks: allergic concerns for cashews and tree nuts, not as calorically dense as peanut butter | Calories per Ounce: 157

Another item from antiquity is olive oil, which is now widely associated with Ancient Greece and Rome. Due to its extremely high fat content (that is, gram of its calories derived from fat), olive oil is a natural pairing for lean protein or vegetables, which lack their own fats. Olive oil tends to keep well if stored properly, but can be difficult to carry in a backpack or similarly mobile container due to its liquid form and weight. A gallon of olive oil, however, contains enough calories to feed a fully-grown man for around fifteen days, assuming their intake is around 2,000 calories per day. This makes it an incredibly handy survival food to keep in the home, as a quick splash of this oil can double the calories in a meal. One tablespoon will be enough to raise your dinner's calories by 120, which can be just enough to get you through another of life on the road (or mountainside).

Preservation Length (W/ proper handling): 2 years | Survival Benefits: incredibly dense with calories, provides monounsaturated fats, can be used to simultaneously cook and flavor foods

Use in Survival Recipes: Versatile when used as a basic additive in grilling, baking, or frying, and capable of dressing any available salad ingredients or local vegetables. It can provide a satisfying dose of fat to any low-calorie meals. | Drawbacks: requires a sealed container, typically not be eaten on its own | Calories per Ounce: 251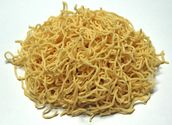 This unassuming noodle package should be considered a contender for both general survival and college dorm survival. Providing around 400 calories per package and typically selling for under a dollar, Ramen noodles are a cheap and deceptively simple survival option. They can be stored in a variety of conditions, include a seasoning packet to provide sodium (which can often be lost through sweat), and can be consumed while "raw" or cooked. Although Ramen noodles contain very little protein or fat, their carbohydrate content makes them ideal for long bouts of cardiovascular activity or rapid calorie consumption. A variety of recipes and variations exist for the noodles, including egg-drop Ramen and commercially-produced shrimp or beef flavors, which lends itself to a reduced chance of boredom in your survival diet. Ramen noodles are best used as a staple within your home pantry or immobile storage areas, since they tend to be easily crushed, and the amount of air in their bags can take up too much space in your pack. Remember: mobile food picks should be assessed based on their size-to-calorie ratio.

Preservation Length (W/ proper handling): 18 months | Survival Benefits: lightweight and readily available, enclosed seasoning packet, can be eaten cooked or dry

Use in Survival Recipes: Intended to serve as its own meal, but its cooked form can be enhanced with the use of herbs (dried or picked from fields), various spices, or sources of protein, including eggs. | Drawbacks: limited nutritional value, fragility makes transport and storage difficult | Calories per Ounce: 127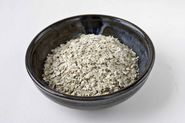 Oats are a time-honored staple of survival, stretching back to some of the earliest developments in human history. Oatmeal, which can be easily stored in a manner similar to rice, has the benefit of being edible while uncooked. The oats also contain fiber and essential vitamins, and can reduce LDL cholesterol. Another neglected aspect of oats is their adaptability in cooking. They can be used as a basic breakfast option when boiled, or they can be added into any baked goods as a substitute for wheat flour. Oatmeal is best stored at home in barrels or airtight bags, since its size and relatively low density (especially when uncooked) can be problematic during transportation. On a positive note, oatmeal is extremely cheap, and can be purchased and stored in bulk for far less money than some other carbohydrates, while also supplying you with a host of micronutrients found nowhere else.

Preservation Length (W/ proper handling): 1 year | Survival Benefits: used in multiple recipes, provides fiber with its carbohydrate content, excellent potential for widespread growth on farms

Use in Survival Recipes: Can be adapted for use in breads, cakes, cookies, or savory dishes that mimic risotto. Frequently served as its own dish with fruits, nuts, or spices. | Drawbacks: difficult to transport due to the size of raw oats, require cooking for optimal results | Calories per Ounce: 102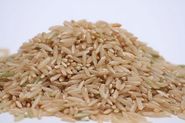 Rice is one of the oldest contenders as a survival food, having been cultivated for thousands of years throughout the globe. For many cultures, particularly within Asia, rice was the deciding factor in which territories prospered or starved. Although brown rice is simply white rice with its bran and germ portions left intact, the difference is crucial, because these added components provide more fiber and vitamins. When faced with a shortage of fresh foods, increased vitamin intake is essential. Rice's status as a survival food is derived from its ability to be easily stored in bulk, typically in sealed bags or barrels, and the fact that rice is a readily-available carbohydrate. It's far easier to grow than wheat in most climates, and requires only a quick steaming or boiling to become edible. Versatile recipe uses, increased levels of nutrients, and protracted shelf stability make brown rice one of the best items to hoard and stockpile in a home-based survival pantry.

Preservation Length (W/ proper handling): 18 months (frozen) | Survival Benefits: can be stored in bulk, versatile preparation, increased vitamin content from intact bran and germ

Use in Survival Recipes: Provides an excellent complement to protein-based dishes (including chicken or fish), and can be combined with sauces or seasonings for a quick but satisfying main dish. | Drawbacks: Heavy to transport, requires cooking to be edible | Calories per Ounce: 104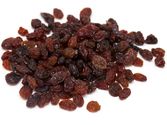 Typically found within commercial trail mixes and an assortment of homemade hiking blends, raisins are a staple of any survival food connoisseur's supply. Their appearance in most supermarkets and regions easily makes them the most available and cost-effective dried fruit. A raisin is superior to its fresh counterpart, the grape, because of its decreased weight and water content. All of the vitamins, fiber, and antioxidants within grapes are preserved (as well as crucial calories), but the reduced water means that the product is easier to transport, store, and preserve over long periods of time. Its unobtrusive flavors make it ideal as an additive in baked goods, trail recipes, or sauces, and its concentrated sugars ensure a final dish with higher calories. Raisins provide a quick and often temporary kick of sweetness, which can provide short-term energy for strenuous activities or prolonged exercise. When mixed with fat, such as peanuts or sunflower seeds, raisins are a natural choice for any hiking backpack or emergency rations kit.

Preservation Length (W/ proper handling): 18 months (frozen) | Survival Benefits: compact size, rapidly-available carbohydrate energy, provides potassium

Use in Survival Recipes: Can be used to naturally sweeten a variety of baked goods and savory entrees, and are able to soak up any juices in the dish to provide a dose of plumpness or bold flavor - particularly good with rice dishes. | Drawbacks: Dense carbohydrate content can lead to blood sugar spikes and crashes. | Calories per Ounce: 85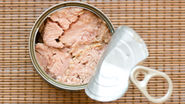 Once regarded as a dreaded lunchtime sandwich component, this sealed wonder has stepped into the limelight as a protein-dense survival meal. Canned tuna was often the proverbial bread and butter of bodybuilders, and with good reason. With around 100 calories per can (if packed in water), and approximately 92 of these calories coming from protein, canned tuna is one of the easiest ways to satisfy protein requirements in a world of carbohydrate-rich survival foods. Without protein, it's extremely difficult to sustain muscle synthesis and avoid catabolism, which can strike after extended periods of running, climbing, or perhaps scavenging. Its canned state naturally lends itself to a higher lifespan in your pantry or backpack, and its shape – being cylindrical and grooved – creates an efficient method of stacking and storing. One of the most obvious drawbacks to canned tuna, and in line with its health benefits, is the relatively low amount of calories per serving. Ideally, canned tuna will be combined with a high-calorie substance such as oil to increase its survival capabilities.

Preservation Length (W/ proper handling): 5 years | Survival Benefits: small and stackable, high protein levels, requires minimal preparation

Use in Survival Recipes: Mainly intended for use in pasta dishes or mixing with mayonnaise, but can be used as a substitute for other protein sources in a pinch. | Drawbacks: low caloric content, can contain mercury in some varieties | Calories per Ounce: 33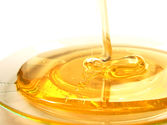 When a food has been discovered in the burial chambers of Ancient Egypt, and is still in good enough condition to be identified, you should take note. Honey is another natural food that has persisted throughout the ages, and with good reason. The high viscosity of honey is a result of its carbohydrate content, which may be a warning for dieters, but a true boon for diners in a survival situation. A tablespoon of honey contains around 65 calories, which makes it an ideal ingredient for almost any recipe lacking in calories or sweetness. Like oils and other liquid substances, honey can be a nightmare to transport, but its thicker makeup grants it some leeway when properly stored. Honey's shining attribute is its lack of a defined shelf life, meaning that it can survive indefinitely in the right conditions. In its medical-grade version, honey can act as a powerful antibiotic, which should say volumes about its ability to survive some dust in the air.

Preservation Length (W/ proper handling): Indefinite | Survival Benefits: massive lifespan (whether sealed or open), good source of sweetness and fast-digesting carbohydrates, can be harvested naturally with ease

Use in Survival Recipes: Incredibly handy as a replacement for sugar or molasses, and capable of being used in baked goods as well as oatmeal mixes or meat glazes. | Drawbacks: prone to mess-making and sticky finger syndrome, does not provide protein or fat | Calories per Ounce: 86
GOAT Staff Score - Survival Food
The candidates have been assigned a raw score across a range of criteria. The raw scores have been weighted to reflect the impact that each individual criterion has on the 'Final GOAT Score'. -->TURN DEVICE SIDEWAYS TO VIEW ON MOBILE-->
| | Caloric Value (30%) | Satiety (20%) | Ease of Transport (20%) | Taste (15%) | Versatility (15%) | Raw Score | Final GOAT Score |
| --- | --- | --- | --- | --- | --- | --- | --- |
| Dark Chocolate | 10 | 7 | 12 | 12 | 4 | 45 | 920 |
| Peanut Butter | 9 | 10 | 7 | 11 | 5 | 42 | 850 |
| Beef Jerky | 6 | 12 | 11 | 7 | 1 | 37 | 760 |
| Lard | 12 | 6 | 1 | 3 | 12 | 34 | 725 |
| Cashews | 8 | 9 | 6 | 6 | 6 | 35 | 720 |
| Olive Oil | 11 | 5 | 3 | 1 | 11 | 31 | 670 |
| Ramen Noodles | 7 | 3 | 10 | 10 | 2 | 32 | 650 |
| Oatmeal | 4 | 8 | 5 | 4 | 8 | 29 | 560 |
| Brown Rice | 5 | 4 | 4 | 5 | 9 | 27 | 520 |
| Raisins | 2 | 2 | 9 | 8 | 7 | 28 | 505 |
| Canned Tuna | 1 | 11 | 8 | 2 | 3 | 25 | 485 |
| Honey | 3 | 1 | 2 | 9 | 10 | 25 | 435 |
GOAT Verdict:
While it may lack the stomach-churning fat and muscle-building protein levels of its competition, dark chocolate is one of the most satisfying choices for a snack or meal ingredient, regardless of whether or not you're eating like a survivor. Dark chocolate's elevated levels of phytochemicals help in combating blood clots, LDL cholesterol, and high blood pressure, and its serotonin-boosting abilities can improve your outlook on any survival scenario, no matter how bleak it is. With a variety of pocket-ready sizes, dark chocolate bars are ideal for quick boosts of energy, satisfying cravings, and keeping you primed and alert until the next campfire meal. Furthermore, it doesn't require any particular packaging to stay intact, and can be kept on your person in case of an emergency. Dark chocolate may be harder to find than standard chocolate, and in some cases may seem exorbitantly priced, but its range of health benefits and caloric density make it worth every penny. When you're forced into survival scenarios, your mental well being and long-term health can often seem like distant priorities. Fortunately, dark chocolate stands as a token of normal living, and can provide you with the psychological – as well as physiological – drive to continue. Whether eaten with coffee, baked into Dutch-oven chocolate cake, or broken off by the square, dark chocolate is the food world's lone survivor.