What is the greatest monster movie of all time?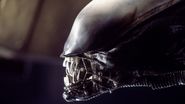 Ridley Scott's Alien without a doubt ushered in a new wave of monstrous terror. The film has since left its mark on the cinematic landscape, producing four direct sequels, one prequel and two spinoffs, and that's not including its countless imitators. A futuristic sci-fi horror, it picks up with the crew of the commercial spacecraft Nostromo as they investigate a nearby planetoid; LV-426. The now-infamous dinner sequence in which John Hurt is horrifically killed by a chestbuster, a reminder that sometimes curiosity kills the cat. Every scene is beautifully designed to amp up the characters, showcase the sinister ship setting and highlight the chilling xenomorph itself. Designed by legendary artist, H.R. Giger, there's nothing about the beast that could be described as anything other than terrifying.

Release Year: 1979 | Studio: Brandywine, 20th Century Fox | Director: Ridley Scott | Run-time: 117 minutes | Budget: $11 million | Starring: Sigourney Weaver, Tom Skeritt, John Hurt, Veronica Cartwright, Ian Holm

Monster Type: Xenomorph | IMDB Rating: 8.5 | Tomatometer: 97% / Audience: 94%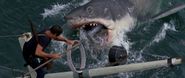 The first ever summer blockbuster, Steven Spielberg scared a generation of filmgoers from the beach in his gory tale of a shark-infested New England seaside town. Cranking up the tension from the outset, Jaws' opening sequence tracks the shark's cunning prowess as it targets its first victim - all scored by John Williams' drudging musical cues. The marriage of score and shock are the true elements Spielberg harnesses to carry the film from one sequence to the next. For the most part, the story hones in on the human reaction to a bloodthirsty great white, before building up to its epic finale. While at the time the effects were considered remedial, the sight of Jaws emerging from the water, mouth agape, continues to horrify audiences to this very day.

Release Year: 1975 | Studio: Universal | Director: Steven Spielberg | Run-time: 124 minutes | Budget: $8 million | Starring: Roy Scheider, Richard Dreyfus, Robert Shaw

Monster Type: Great White Shark | IMDB Rating: 8.1 | Tomatometer: 98% / Audience: 90%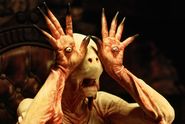 If you thought the gut-wrenching torment depicted in wartime drama Schindler's List was bad, then you haven't seen Spanish Civil War horror, Pan's Labyrinth. The underground fantasy world of the labyrinth is a million miles from the PG-tinged Jim Henson offering. Instead, Guillermo Del Toro takes us into the imagination of a child who, along with her mother, resides with her sadistic Captain stepfather. Flitting between the real world, and the overgrown labyrinth, young Ofelia is constantly faced by mythical creatures who range from the helpful to the downright sinister. What's so effective here is the fact that the audience are never certain if the other world is real, so well do the boundaries blend together. While the fate which befalls Ofelia is foreshadowed long in advance, her battles against the Pale Man - the chap with eyeballs in his palms - is hands down one of cinema's most tension-ridden scenes.

Release Year: 2006 | Studio: Estudios Picasso, Tequila Gang, Esperanto Filmoj | Director: Guillermo Del Toro | Run-time: 118 minutes | Budget: $19 million | Starring: Ivana Baquero, Sergi Lopez, Maribel Verdu, Doug Jones

Monster Type: Pale Man | IMDB Rating: 8.3 | Tomatometer: 96% / Audience: 91%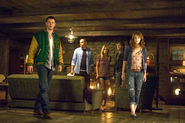 The brainchild of Joss Whedon and Drew Goddard, the pair bashed out the script for Cabin In The Woods over the course of a weekend. Two days was all it took for the birth of a new era in horror. Much like Scream in 1996, the movie revitalised the stale genre by upping the meta references, the intertextuality and of course piling on more monsters, villains and bad guys than have ever been assembled at one time onscreen. The clever angle has of course been tried on many occasions, but never has it been so inventive. Goddard throws in many heavy-handed hints as to what the massive twist is, but half the enjoyment is witnessing the jaw-dropping truth unfold from the mouths of nerdy scientists. There's never been a monster film that includes this many classic villains via such unique narrative devices - and it's doubtful there'll be one that's this much fun.

Release Year: 2012 | Studio: Mutant Enemy | Director: Drew Goddard | Run-time: 95 minutes | Budget: $30 million | Starring: Kristen Connolly, Chris Hemsworth, Anna Hutchison, Fran Kranz, Jesse Wiliams

Monster Type: Nearly every monster imaginable | IMDB Rating: 7.1 | Tomatometer: 91% / Audience: 73%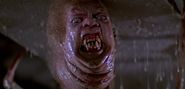 The second entry on the list that's a remake which surpasses the original, The Thing hails from a time in the genre when the only place left to explore was man himself. John Carpenter assembled a killer cast, to tell the story of a parasitic alien species that assimilates and imitates its prey. As The Thing stalks the crew of Antarctic scientists in a remote basecamp, the stakes are constantly raised by one question; are you you, or are you the thing? It's an astonishingly simple concept that's executed with aplomb by the trusted genre skills of Carpenter, who'd helmed the slasher classic Halloween. His villain this time wears the face of any man, a conceit that's far scarier than any mask. During the stand-out sequences; the blood-test and autopsy scenes, the phenomenal skills of the effects and lighting team still put the 2011 prequel-remake to shame. The showiest moment that cements The Thing into the annals of monster movie history, is the sight of the Norris-thing head dragging itself across the floor. Try and eat your dinner while watching it - we dare you.

Release Year: 1982 | Studio: Universal Pictures | Director: John Carpenter | Run-time: 109 minutes | Budget: $15 million | Starring: Kurt Russell, Wilford Brimley, Keith David, Richard Masur

Monster Type: 1982 | IMDB Rating: 8.2 | Tomatometer: 80% / Audience: 92%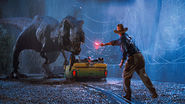 It's hard to imagine where Hollywood's creative capabilities would now reside, were it not for the astonishing effects work of ILM and Stan Winston's animatronic team on Jurassic Park. For nearly a century prior, filmmakers had attempted to rattle cinemagoers with humongous beasts and towering monsters. It wasn't until Steven Spielberg tackled Michael Crichton's best-selling novel, and brought his vision to life, that audiences were genuinely spooked. The film's winning element, aside from the breath-taking creature design, lies in the human component - its characters. From Jeff Goldblum's cocksure mathematician, to Sam Neill's zealous paleontologist, right down to the arrogant lawyer, there's a genuine heart beating throughout. After all, an island of dinosaurs isn't the least bit frightening if there are no people for them to hunt. Despite a clutch of sequels, and a fourth instalment slated for release next summer, there's never been a better example of the lengths humans will go to in order to face a monster.

Release Year: 1993 | Studio: Amblin Entertainment | Director: Steven Spielberg | Run-time: 127 minutes | Budget: $63 million | Starring: Sam Neill, Jeff Goldblum, Laura Dern, Richard Attenborough, Samuel L. Jackson

Monster Type: Dinosaurs | IMDB Rating: 8.0 | Tomatometer: 93% / Audience: 90%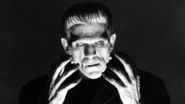 James Whale's tale of a deranged scientist has left its meddlesome, influential fingerprints all over the horror genre. As one of the first 'back from the dead' features to bewitch audiences, plenty of emphasis is placed on social commentary. Dr. Henry Frankenstein's morally-questionable exploits - namely grave robbing - don't merely extend to the re-animation of his composite creation. The lumbering, infantile monster is indeed a terrifying presence; lingering in the shadows and skulking in Whale's beautifully-composed shots. But it's the human reaction to such an abomination that elicits true terror. Destroying that which they do not understand, as the iconic final shot ebbs into darkness, it's the villagers who burn the monster that are the real ogres here.

Release Year: 1931 | Studio: Univeral | Director: James Whale | Run-time: 70 minutes | Budget: $262,000 | Starring: Boris Karloff, Mae Clarke, Colin Clive

Monster Type: Animated humanoid | IMDB Rating: 8.0 | Tomatometer: 100% / Audience: 87%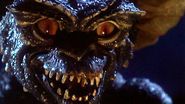 Mogwais. They're cute. They're fluffy. But give them a snack and a bath, and a swarm of gremlins shall break forth! Joe Dante's eighties goblin caper is often pigeonholed into the realms of horror comedy - which isn't inaccurate as it's pretty darn chucklesome - but it's far darker than many give it credit for. The story of a young lad who receives a Mogwai as a pet and fails to heed the strict instructions, spirals out of control almost immediately with the direst of consequences. Before long, the quaint town of Kingston Falls is plagued by pintsized critters whose sole aim is to cause havoc. Thirty year sold this year, it's still one of the finest monster flicks to utilise the fading art of puppetry, that injects a level of realism that continues to triumph over CGI.

Release Year: 1984 | Studio: Amblin Entertainment | Director: Joe Dante | Run-time: 106 minutes | Budget: $11 million | Starring: Zach Galligan, Phoebe Cates

Monster Type: Goblins | IMDB Rating: 7.2 | Tomatometer: 85% / Audience: 77%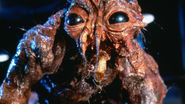 Proof that not all remakes are inferior, David Cronenberg's sci-fi horror exposes the repugnant consequences of mankind's meddling. When scientist Seth Brundle attempts a transportation experiment, a housefly sneaks into one of the pods - and throughout the course of the film we witness his hideous transformation into the self-dubbed "Brundle-Fly." Coming off a stint of sexualised body horrors, Cronenberg angled instead for a sweet love story between Seth and reporter, Veronica (Geena Davis), whose romance gives the audience something to root for. As the degradation of Seth's human form sees him switch from hero to enemy (and the film's former antagonist (Veronica's slimy boss) becomes the hero), Cronenberg pulls off many other similarly risky moves. His insistence on gratuitous close-ups of Seth's corporeal victims - he keeps his necrotic nose, fingers and penis in the bathroom cabinet! - are utterly ghastly. Yet, we cannot turn away from the demise of a man, who really, had no one to blame but himself. When the final act rolls around, there's every reason to be very afraid, indeed.

Release Year: 1986 | Studio: Brooksfilms, SLM | Director: David Cronenberg | Run-time: 96 minutes | Budget: $9 million | Starring: Jeff Goldblum, Geena Davis

Monster Type: Human-fly hybrid | IMDB Rating: 7.5 | Tomatometer: 91% / Audience: 82%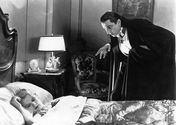 The suave charms of Dracula began with Universal's original (s)take on the Count back in 1931. After securing the rights to the Broadway play, producer Carl Laemmle, Jr. had hoped to create a showy genre offering but alas his plans were thwarted by budgetary restraints. In a compromising move that proved to be advantageous, star of the play Bela Lugosi was enlisted to once more portray the cape-wearin' vamp. While critical comment often laments the film for seeming too "stage-bound" - the opening sequences elevated the sinister story into the echelons of timeless monster fare. Certainly Lugosi's turn as the eternal biter has received its share of flack - solely based on his line delivery. But if you take a closer look, it's his dour performance, guided through Tod Browning's eerily-staged sets that mark his Dracula as a bona fide ghoul.

Release Year: 1931 | Studio: Universal | Director: Tod Browning | Run-time: 75 minutes | Budget: $355,000 | Starring: Bela Lugosi, Helen Chandler, David Manners, Edward Van Sloan

Monster Type: Vampire | IMDB Rating: 7.7 | Tomatometer: 91% / Audience: 81%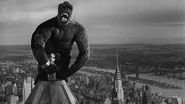 Out of the three versions of King Kong in existence, it's still the 1931 original that possesses the most fearful iteration of the gigantic ape. At the time of production, the task of manifesting a 50-foot simian was no small feat for stop-motion animator Willis O'Brien, who brought to life a plethora of beasts - apes, dinosaurs and lizards - that captivated audiences. Kong's destructive mean streak has never since been so violent as it is here, as his sexual desire for a young starlet puts anyone who crosses his path in mortal danger. Merian C. Cooper and Ernest B. Schoedsack's original idea indeed spawned a menacing central creature, who like many other monstrous creations, fought against the repression of an urban society. The tale of a filmmaking crew who stumble upon the monster-infested Skull Island, mirrors more than a simple fear of giant critters, but that age old terror of that which is unknown.

Release Year: 1933 | Studio: RKO Radio Pictures | Director: Merlan C. Cooper, Ernest B. Schoedsack | Run-time: 100 minutes | Budget: $672,000 | Starring: Fay Wray, Robert Armstrong, Bruce Cabot, Frank Reicher

Monster Type: Giant ape | IMDB Rating: 8.0 | Tomatometer: 98% / Audience: 86%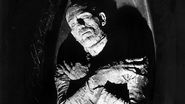 Boris Karloff returns from the dead once more after his turn in Frankenstein for Karl Freund's take on resurrection. After the mummified Ancient Egyptian priest, Imhotep, is awakened from death's slumber, he vies to restore the life of his similarly mummified love. Freund harbours a sizeable amount of empathy for his antagonist in spite of his intentions causing death and destruction wherever he treads. At the heart of the matter lies a message as old as time; love lasts forever. Out of Universal's key roster of monsters, The Mummy's lasting legacy rests on the fact that the bandaged Imhotep barely graces the screen. And yet, the iconic visual of the mummy itself has since influenced an entire sub-genre of pics.

Release Year: 1932 | Studio: Universal| Director: Karl Freund | Run-time: 73 minutes | Budget: $196,000 | Starring: Boris Karloff, Zita Johann, David Manners

Monster Type: Resurrected Mummy | IMDB Rating: 7.3 | Tomatometer: 93% / Audience: 71%
GOAT Staff Score - Monster Movie
The candidates have been assigned a raw score across a range of criteria. The raw scores have been weighted to reflect the impact that each individual criterion has on the 'Final GOAT Score'. -->TURN DEVICE SIDEWAYS TO VIEW ON MOBILE-->
| | Monster Effects (30%) | Scare Factor (20%) | Acting (15%) | Originality (15%) | Critical Reception (10%) | Legacy (10%) | Raw Total | Final GOAT Score |
| --- | --- | --- | --- | --- | --- | --- | --- | --- |
| Alien | 12 | 12 | 12 | 10 | 11 | 8 | 65 | 1120 |
| Jaws | 6 | 10 | 11 | 7 | 12 | 7 | 53 | 840 |
| Pan's Labyrinth | 9 | 9 | 8 | 8 | 10 | 4 | 48 | 830 |
| Cabin in the Woods | 10 | 8 | 4 | 12 | 9 | 3 | 46 | 820 |
| The Thing | 8 | 11 | 9 | 4 | 8 | 6 | 46 | 795 |
| Jurassic Park | 11 | 2 | 10 | 6 | 4 | 5 | 38 | 700 |
| Frankenstein | 4 | 5 | 6 | 9 | 7 | 10 | 41 | 615 |
| Gremlins | 7 | 6 | 3 | 5 | 2 | 1 | 24 | 480 |
| The Fly | 5 | 7 | 7 | 1 | 3 | 2 | 25 | 460 |
| Dracula | 3 | 4 | 5 | 2 | 5 | 12 | 31 | 445 |
| King Kong | 2 | 3 | 1 | 3 | 6 | 11 | 26 | 350 |
| The Mummy | 1 | 1 | 2 | 11 | 1 | 9 | 25 | 345 |
GOAT Verdict:
There's no doubt about it: Alien is the Greatest Monster Movie Of All Time. Scoring exceptionally high in every category, there's simply no other creature feature that comes close to Ridley Scott's original xenomorph outing. The combined elements used to evaluate this accomplishment have been echoed over the last thirty five years in film criticism, fan blogs, commentaries, and in the general consensus of cinema-goers worldwide. What marks Scott's approach to the monster movie as truly unique, is that the alien is never given more screen time than is required. Leaning heavily on the old adage 'leave it to the imagination', long, slow-burning scenes draw out tension as the threat of a double-jawed death loom around every darkened corner. The acid-blooded ogre might be at the root of the story, but its true star emerged in newcomer Sigourney Weaver. As flight officer Ellen Ripley, the last survivor, the film's ominous heart-stopping finale is highlighted by her stunning performance.