What is the greatest Cyberpunk novel of all time?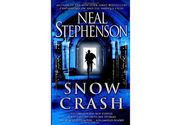 In the public consciousness, this is probably the second most recognizable cyberpunk title after Neuromancer. Neal Stephenson's Snow Crash, at its core, is much more than a cyberpunk novel. In fact, it's much more than science fiction. Snow Crash is a kaleidoscope of human knowledge and perception, framed through the familiar cyberpunk lens of corporate takeover, but subverted in the most mind-bending ways possible. Hiro Protagonist, as the name suggests, is the driving force behind Snow Crash and its exploration of narcotics in the virtual world, the consequences of extreme privatization over infrastructure, and the nature of reality when framed against a world of avatars with the freedom to exist in whatever form the user desires. You'll be thrown between discourses on Ancient Sumerian gods and the length of digital planetary roads. Stephenson's writing, as always, is full of vitality and rich description, and relies on a unique and oft-neglected present tense to tell the story. At random moments, Stephenson will directly address you, the reader, and throw IR goggles on your face, or bury you in lines of malicious coding. This is a title that has only garnered more praise as time goes by – and with good reason.

Author: Neal Stephenson | Release: 1992 | Setting: Seceded Los Angeles, The Metaverse

Themes: Extreme corporate privatization, linguistic evolution, omnipresent avatar interactions | Accolades: 1993 BSFA and 1994 Arthur C. Clarke Award nominee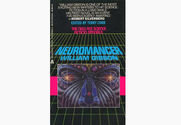 This is the quintessential cyberpunk novel. A product of '80s aesthetics, dripping with neon cool, and the progenitor of countless imitators, William Gibson's runaway hit Neuromancer was the novel that threw cyberpunk into the sci-fi lexicon. It spawned an obsession with mega-corporations, drug-fueled hackers, and omnipotent artificial-intelligence, which would all eventually become tropes in the cyberpunk universe. Neuromancer was not a novel that had the liberty of standing on the shoulders of the giants. In 1984, the world of science-fiction was white-washed (literally) and presented with clean, spacious hallways, offering a utopian aesthetic regardless of the actual story. Cyberpunk, at its core, is about throwing technology into the underbelly of society, and capturing the chaos as it unfolds. With Gibson's leading man, the hacker known as Case, the science-fiction ideals of progress and advanced technology are brought to their apexes, and then dropped to watch them explode on impact. This was Gibson's first foray into the world of the Sprawl Trilogy, and although it suffers from the occasional lapse in protagonist agency and direction, it covers all of its faults with one of the most immersive and well-developed cyberpunk universes ever constructed, and does it all with crisp and bulletproof prose.

Author: William Gibson | Release: 1984 | Setting: The Sprawl, Cyberspace

Themes: Early depiction of cyberspace as a semi-tangible world, artifical-intelligence and its quest for sovereignty | Accolades: Nebula Award, the Philip K. Dick Award, and the Hugo Award winner, 1984 BSFA nominee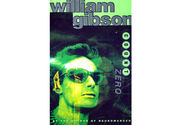 As the sequel to Neuromancer and the second installment in Gibson's Sprawl Trilogy, Count Zero had a lot to live up to. While it had the looming threat that all sequels face – turning out worse than its predecessor, or ruining the franchise – it proved to be a sharper, smoother ride through the world of vat-grown killers and cyberspace. Count Zero introduced multiple viewpoints to the series, and added the character development and flair that Neuromancer lacked. Turner, a mercenary with a reconstructed body, provided the perfect counter to the immortality-seeking Virek. Gibson is at his best when writing dangerous, resourceful characters who are at odds at the civilized world, and Count Zero capitalizes on the lives of these malcontents. Some of the novel's most memorable scenes, including a corporate defection gone haywire and the finale's box-assembling consciousness, will linger in your mind for years. In short, Count Zero is Neuromancer with a tune-up.

Author: William Gibson | Release: 1986 | Setting: The Sprawl, Cyberspace

Themes: Transhumanism and the pursuit of immortality, body reconstruction, tech-driven religion and mysticism | Accolades: 1986 Locus and BSFA nominee, 1987 Hugo and Nebula Award nominee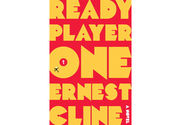 Although most cyberpunk novels are products of the 80's or early 90's, Ernest Cline's gaming-centric masterpiece is proof that the genre still has some life in it. Based in a near-future society where the planet is rapidly degrading, the majority of Earth's inhabitants have turned to the comfort of OASIS, which parallels some of the most popular massively-multiplayer online games of our time. Ready Player One is a mad scramble for an Easter egg within the game, and a look at the debauchery and virtual chaos that ensues from the hunt. Parzival, the novel's protagonist, is an exemplary cyberpunk hero, right down to his origins in the slums, or "stacks." Cline's first-person perspective is a window into a world that's simultaneously foreign and identical to our own, suffering from the cyberpunk convention of technology's expansion in the gutters of society. Reality-warping avatars and virtual slavery are only the tip of this novel's iceberg.

Author: Ernest Cline | Release: 2011 | Setting: OASIS, dystopian America

Themes: Conflict between virtual living and reality, media involvement in modern life, dystopian propensity for escaping immediate problems | Accolades: 2012 Alex Award and Prometheus Award winner
5
Do Androids Dream of Electric Sheep?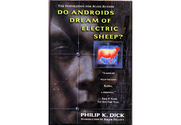 Philip K. Dick is among the most respected sci-fi authors of all time, and with good reason. He was the creator of countless concepts that eventually wormed their way into Hollywood (Minority Report) or larger cultural tropes, such as the "what-if" scenarios surrounding a victorious Axis army. Do Androids Dream of Electric Sheep? was the inspiration for the cyberpunk film classic, Blade Runner, but it differs significantly from its cinematic counterpart. Focusing on the emotional decay of society and the fading line between humanity and its machine creations, the novel is not a strictly cyberpunk story, but it toys with ideas that influenced and defined the genre. It's a world where owning real, living pets is a luxury, and where feelings themselves are among the rarest commodities in society. Deckard, the bounty hunter that many will recognize from Blade Runner, is a somber and brooding character in this novel. He epitomizes the world-weary and disconnected attitude that colors cyberpunk. Arguments about its subgenre status aside, Dick's literary masterpiece is an exploration of technology in the darkest level of society: the unfeeling.

Author: Philip K. Dick | Release: 1968 | Setting: West Coast America

Themes: Implications of human and artificial-intelligence interacting, industrial consequences in a developing society, decay of empathy | Accolades: 1968 Nebula Award nominee, placed 51 on Locus Poll's All-Time Best Science-Fiction Novel before 1951 list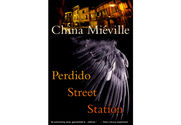 Much like Do Androids Dream of Electric Sheep?, this 2000 novel by China Miéville may not be considered cyberpunk at all. In fact, Perdido Street Station, in purely genre-centric terms, probably finds its home somewhere between steampunk and biopunk. Despite how murky these genre labels can get, there are some elements that bridge the gaps between these distinctions, and Perdido Street Station takes full advantage of these divides and transitory themes. Set in the world of New Crobuzon, where the dark alleys and backroom deals of cyberpunk seem to be ubiquitous, China Miéville presents a society where aesthetic perfection is not only achievable with strange science and magic, but connected with sickening obsessions. Strange insect-human hybrids and secret police crowd the streets, and despite Miéville building his world on gears and antiquated fuel, he throws technology to the dogs of his underworld and lets them run rampant in one of the most praised and fresh takes on "cyberpunk" in years.

Author: China Miéville | Release: 2000 | Setting: New Crobuzon

Themes: Biological tampering and development, aesthetic obsession in a tech-enabled dystopia | Accolades: 2002 Nebula Award and Hugo Award winner for best novel, 2000 BFS August Derleth Award winner, 2001 Arthur C. Clarke Award winner, 2002 Premio Ignotus Award winner, 2003 Kurd Laßwitz Award winner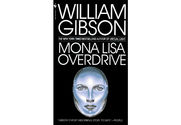 Unsurprisingly, William Gibson has plenty of titles that qualify as contenders for the top cyberpunk novel. He's one of the key creators for the genre, and a literary prophet for sci-fi as a whole, even if he would humbly strike down that claim. Mona Lisa Overdrive is the third and final installment in his Sprawl Trilogy, and it provides the same breakneck pacing and multi-perspective twists that made Count Zero (the second installment) such a thrill ride, with the added bonus of character development. While Gibson had not focused on Neuromancer's Case as a well-rounded protagonist, Count Zero and Mona Lisa Overdrive deal with some of the same characters, and continue their stories in an exploration of what it means to be human, to experience death and rebirth, and where the divide between machine and flesh truly exists. The book provides much-needed closure for the trilogy, but it also retains the sense of unease and a cold, detached world that defined Neuromancer and its sequel. Despite rarely deviating from explored territory in themes, Mona Lisa Overdrive is a fascinating and welcome piece of closure to the world of sentient machines and parka-clad assassins.

Author: William Gibson | Release: 1988 | Setting: The Sprawl, Cyberspace

Themes: Immortality, post-humanism, artificial-intelligence in a neutral or self-preservation role | Accolades: 1989 Nominee for Nebula Award for Best Novel, the Hugo Award for Best Novel, and the Locus Award for Best Science Fiction Novel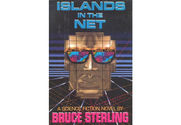 Looking at its cover, you might think that Bruce Sterling's 1989 novel is little more than a dime-store clone of popular cyberpunk. Without a doubt, its presentation was derived from the era when matrices and '80s sci-fi tropes were all the rage. The real curiosity here, however, is that Islands in the Net is far from a standard cyberpunk tale. More than a trip through bio-mod slums and virtual dimensions, Sterling's novel is an exploration of neo-colonialism, international power struggles, and the fragility of diplomacy in an age of free information and high-tech arsenals. Islands in the Net may not have award-winning prose or top-rate cover design, but its story is more human and predictive than most of the entries on this list. It paints a picture of a world that, much like ours, still deals with the aftershock and repercussions of imperialism, and where the boundaries between negotiation and warfare are often blurred by corporate involvement.

Author: Bruce Sterling | Release: 1988 | Setting: Various locations on Earth, 2023

Themes: Globalism and international relations with high-tech corporations, united world order as a means of population control, abolition of government | Accolades: 1989 John W. Campbell Memorial Award for Best Science Fiction Novel winner, 1989 Hugo and Locus award nominee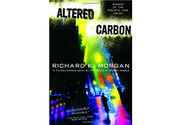 Similar to Ready Player One, Richard K. Morgan's Altered Carbon is a relatively recent and uniquely modern spin on cyberpunk. Although it lacks much of the '80s patina that authors such as Stephenson and Gibson put on their worlds, Altered Carbon is a journey into a dark and tech-warped society spread across the universe. Regardless of its size, scope, and advancements, the United Nations and its colonies still suffer from the disconnect between death and reincarnation, where everybody except for a select few employ "sleeves" as memory backups for the body. Morgan's novel is not about the criminals of society, but about the detectives dealing with the criminals, which creates a fantastic new dynamic for the genre and its exploration of tech-driven crime. Altered Carbon exists somewhere between cyberpunk and a crime thriller, and it brings out the best of both genres in a flurry of extrasolar empires and neural implants.

Author: Richard K. Morgan | Release: 2002 | Setting: Harlan's World, United Nations Colonies

Themes: Death and artificial rebirth, post-humanism, interstellar colonization | Accolades: 2003 Philip K. Dick Award for Best Novel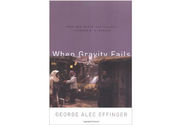 Most cyberpunk champions are fixated on the prevalence of computers, thinking machines, and top-rate data splicing, but not When Gravity Fails. Named after Bob Dylan lyrics and set in a neo-Islamic world rife with bio-modification and personality-altering drugs, George Alec Effinger's 1986 novel is a testament to the "other side" of cyberpunk, diverging from popular genre conventions and taking a bold step toward underrepresented cultures and the human (that is, organic) side of things. When Gravity Fails has many of the cyberpunk hallmarks, including seedy bars and wire-crowded slums, but it doesn't concern itself with universes formed from grid matrices and sentient computers. Instead, it explores the impact of technology on the bodies of users. It was the first in the Marîd Audran series, and does a fantastic job of outlining a world that many contemporary westerners might find strange, or even inconceivable. Nevertheless, Effinger makes the world plausible and as detailed as any of Gibson's creations, and succeeds in throwing the reader into freelancer operator Audran's shoes with a sleek, personable viewpoint and brisk pace. When Gravity Fails may not be the novel that lingers in the minds of the general readership for the term "cyberpunk," but it is a triumph in the uphill battle to create worlds that epitomize the gritty realism and flesh-synthetic dynamics of the genre.

Author: George Alec Effinger | Release: 1986 | Setting: Reimagined Middle-East

Themes: Cybernetic modification, biological augmentation, religion in the midst of technological expansion | Accolades: 1987 Nebula Award for Best Novel and 1988 Hugo Award for Best Novel nominee
GOAT Staff Score - Cyberpunk Novel
The candidates have been assigned a raw score across a range of criteria. The raw scores have been weighted to reflect the impact that each individual criterion has on the 'Final GOAT Score'. -->TURN DEVICE SIDEWAYS TO VIEW ON MOBILE-->
| | Cyberpunk Content (30%) | Legacy (20%) | Reception at Release (20%) | Writing Style (15%) | Popularity (15%) | Raw Score | Final GOAT Score |
| --- | --- | --- | --- | --- | --- | --- | --- |
| Snow Crash | 9 | 8 | 9 | 10 | 8 | 44 | 880 |
| Neuromancer | 10 | 9 | 4 | 4 | 10 | 37 | 770 |
| Count Zero | 6 | 6 | 6 | 9 | 7 | 34 | 660 |
| Ready Player One | 8 | 4 | 7 | 7 | 6 | 32 | 655 |
| Do Androids Dream... ? | 2 | 10 | 8 | 5 | 9 | 34 | 630 |
| Perdido Street Station | 1 | 7 | 10 | 8 | 5 | 31 | 565 |
| Mona Lisa Overdrive | 7 | 5 | 1 | 6 | 4 | 23 | 470 |
| Islands in the Net | 5 | 3 | 2 | 3 | 2 | 15 | 325 |
| Altered Carbon | 4 | 1 | 5 | 2 | 1 | 13 | 285 |
| When Gravity Fails | 3 | 2 | 3 | 1 | 3 | 12 | 250 |
GOAT Verdict:
Although Gibson's novels may have kicked off the cyberpunk trend and created an immense world of possibility, Neal Stephenson took the genre and ran with it, crafting his own unique world and forging one of the most wide-ranging and fascinating stories in sci-fi. Both critics and readers flocked to Snow Crash as an exceptional work, praising the otherworldliness and innovation of its characters and storyline. In matters of cultural legacy, the novel even popularized the term avatar, propelling it into the limelight as the go-to term for everything from chat rooms to online games. Snow Crash is an examination of what it means to be human in a digital world. It explores theology as a blend of myth, reality, and the desire to grasp and manipulate the world around us. It dissects the very manner in which we communicate and understand our model of physical appearance, self-image, and basic existence. It even weaves a sense of omnipotent gallows humor throughout its pages. To top it all off, Stephenson's work does all of this with break-neck pacing, gorgeous prose, and some of the most memorable characters in the genre. Snow Crash reigns supreme as the greatest cyberpunk novel of all time.